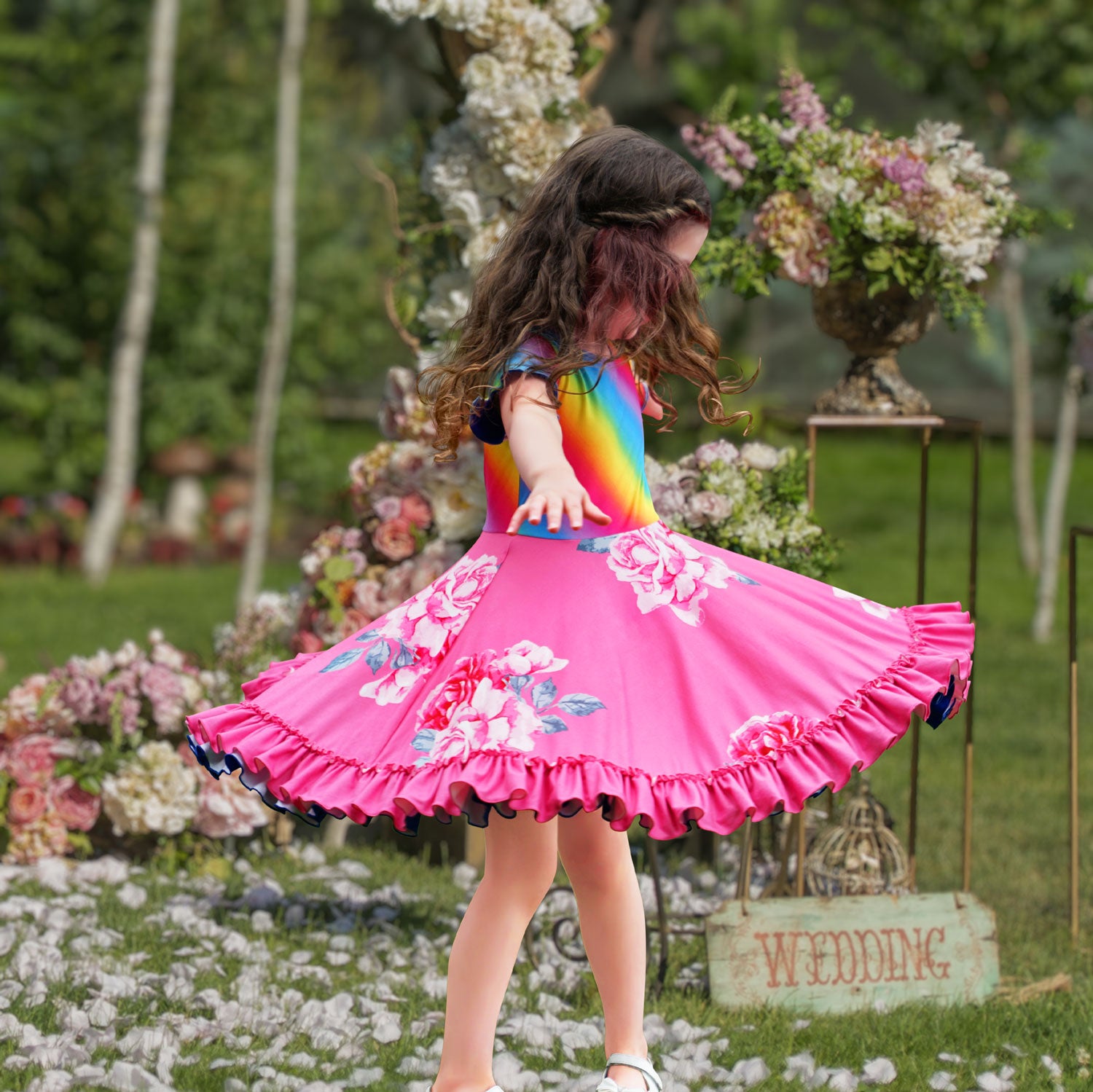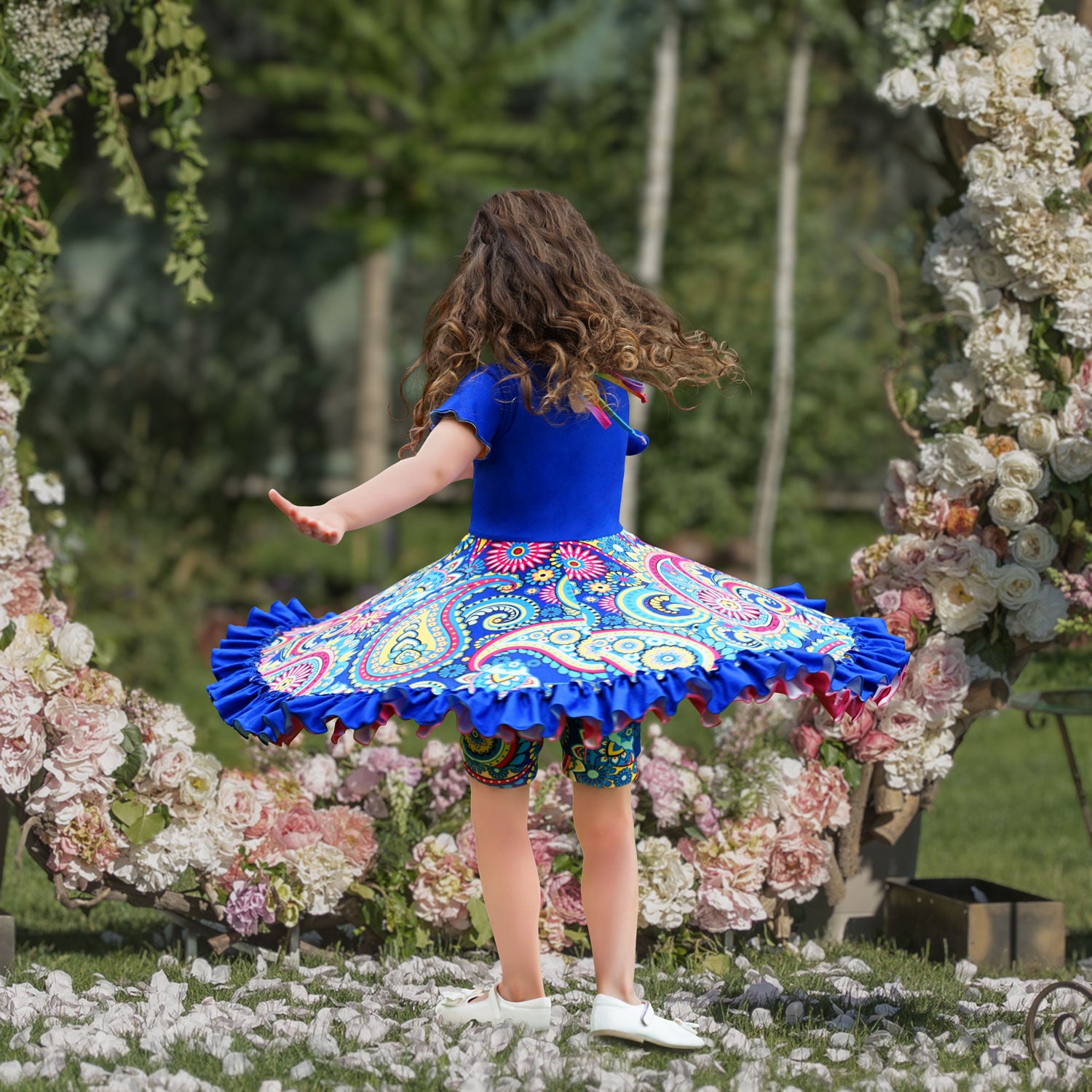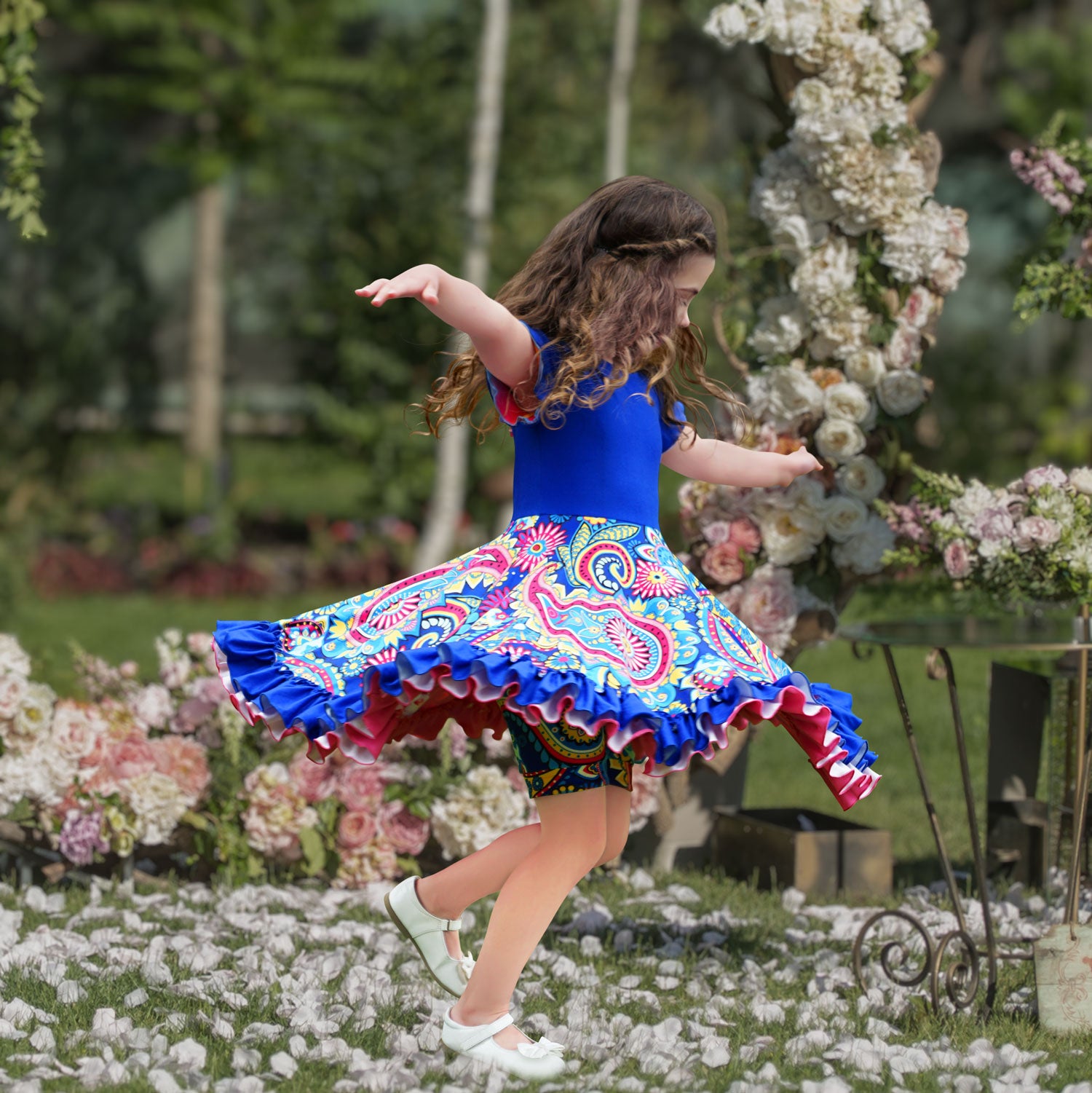 Lola Reversible Shorts - Paisley Rainbow
Lola Reversible Shorts - Paisley Rainbow
Our one-of-a-kind reversible Lola shorts are made of super soft polyester and spandex. Comfortable but not lacking in style, these shorts are great for girls with legs that don't ever seem to stop moving.
Pair Them with a Dress… Or Don't!
As much as we love to see our daughters twirl and spin in their favorite dresses, we don't want their underpants to show. Keeping this in mind, we designed these blue paisley/pink rose reversible shorts to go with our Lola twirly reversible dress. They help complete the look while also making the party dress easier to wear for play.
The shorts are also great on their own, though! Pair them with a tee or tank for a casual look that works for dance or gymnastics, even in the back yard or on the sidewalk.
Get the Cutest Shorts for Girls
Our Lola shorts feature an elastic waistband and covered stitch hem, and are machine washable. For children aged 1 and 2, they are available as bloomers instead of shorts. Get the look now!
Lola
Size
Age
Length (inches)
Waist (inches)
1
1
8.00
17.00
2
2
8.375
18.00
3
3
8.75
19.00
4
4
9.125
19.50
5
5
9.50
20.00
6
6
9.875
20.50
7
7
10.25
21.00
8
8-9
10.625
21.50
10
9-10
11.375
22.50
12
11-12
12.125
23.50
Highest quality materials used, including soft tulle, delicate lace, and exquisite embellishments.
All dresses are lined with premium cotton for maximum comfort.
Stock: All items in stock, except those on pre-order.
Size: We run true to size, with "how to measure" guidelines provided
US Shipping: Ships from NY via USPS.
Canada Shipping: Ships from Ontario via Canada Post.
Processing: All orders processed within 24-48 hours.
Free shipping on orders over $60
Usually ships in 24 hours
---
Consult a stylists! Chat now
---
Lola Reversible Shorts - Paisley Rainbow
Shipping & Returns
International Shipping
We are happy to announce we officially ship internationally! All orders are dispatched from our US warehouse within 2 - 3 business days.
Order tracking
Tracking numbers are automatically sent as soon as your order is packed. Please check your junk folder if you do not receive one 72hrs after placing your order.
Get in touch
If you have any questions about your order, please chat or call (800) 513 7421. Our customer service is available Monday through Sunday from 8am until 9pm est.