Special Occasion Dress
Find the perfect dress for your lovely little lady. A beautiful dress from Sara Dresses makes every special occasion a little more special.
Twirly Swirly Dresses
Twirl with Style. Shop the Best Twirly Dresses for Girls - Perfect for Every Occasion!
Elegant Evening Dresses
A gorgeous dress makes her feel even more beautiful. Watch her smile and dance the night away in one of Sara Dresses' elegant evening dress.
Stay Classy
Elegance and grace never looked so beautiful on her. With Sara Dresses, you will make her feel like the princess she already is.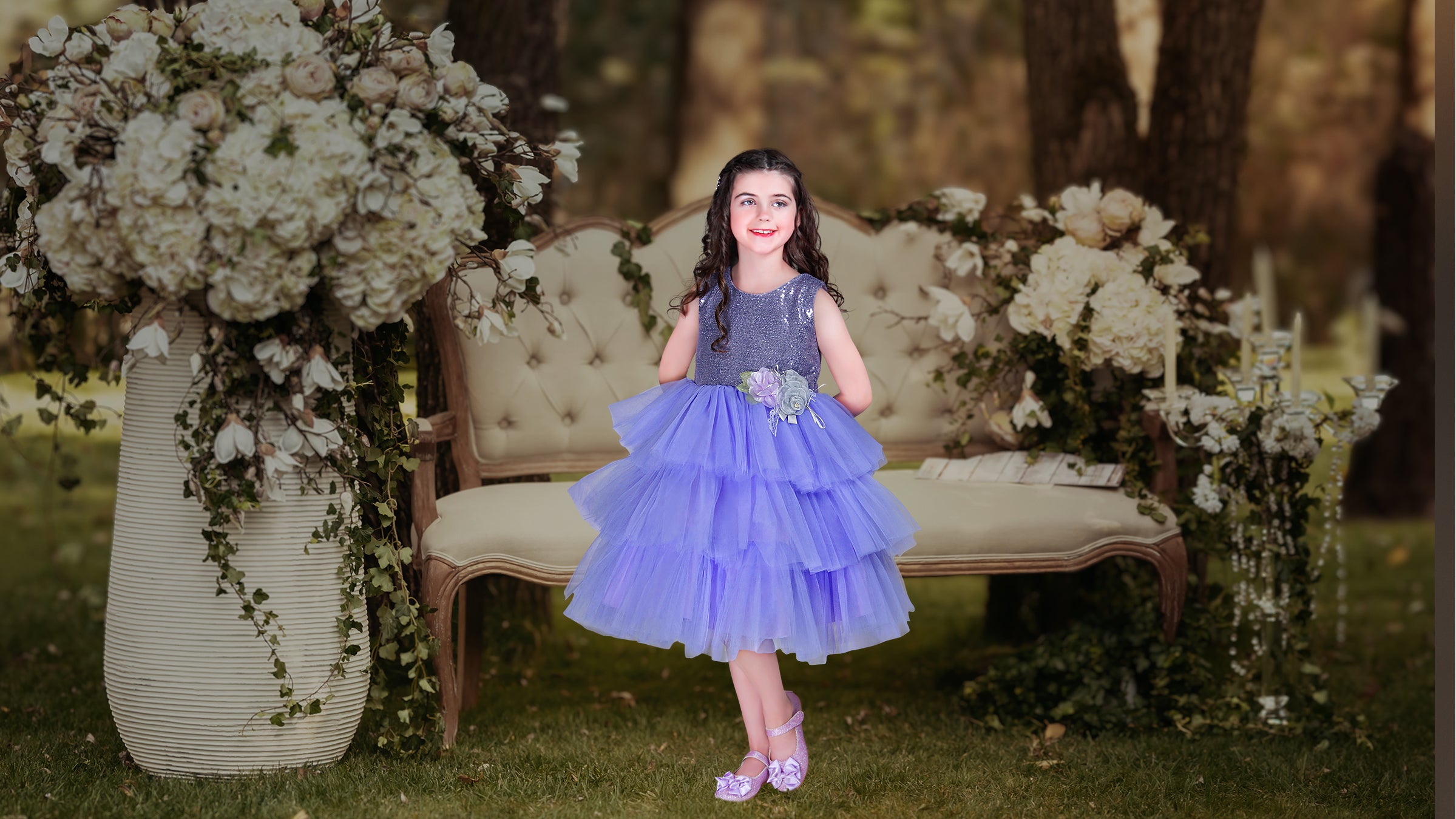 Flower Girl Dresses
Flower Power - Explore Enchanting Dresses for Your Little Princess and Make Her Shine as the Perfect Flower Girl.
Welcome to Sara Dresses, where charming dresses and accessories are always high-quality and affordable. Every little girl knows there's no better feeling than showing off her dance moves in style. Our formal dresses allow your child to do just that. She will always stand out and feel confident thanks to the vibrant colors and imaginative detailing on these precious girls' special occasion dresses.
Girl's Wedding Dresses
Make your flower girl or little ballroom dancer's special day one to remember with Sara Dresses. Our selection has everything you need to create unforgettable memories
Girl's Party Dresses
Elevate your little girl's tea party or special occasion with the perfect blend of glamor and fashion. From flouncy frills to sparkling accents, our collection has everything she could ask for to make her day even more memorable.
Sibling Styles
Create affordable and stylish coordinated outfits for your children with the elegance of Sara Dresses. From stunning sister sets to matching brother ensembles, our collection offers endless possibilities for mix-and-match outfits that will make your kids look their best.
First Time Buyer? Sign up to get 10% off
Sign up
Designed for Everyday Glamour
Soon-to-be staples in your rotation
Our Promise
The Sara Dresses Mission
The question of where to buy affordable girls' dresses has always been difficult to answer. We began our dress store operation with love when we realized that "best-dressed" often correlated to "most pricey" when it came to kids' formal dresses.
Kids grow so quickly that pricey dresses simply don't make sense. With our great prices and free shipping on US orders over $60, we've done all we can to make dressing your little flower girl or birthday girl as easy as possible.
New Arrivals
Welcome to our new arrivals for this season and all of the special occasions it brings.
"Our #1 priority here at Sara Dresses Boutique is your happiness. Sara Dresses provides beautiful, affordable clothes and exceptional customer service."
- Sara
Francesa Dress - Valentine Pink
Ethical Sourcing
All of our pieces are traceable throughout the supply chain
Giving Back
We donate to environmental and community organizations
On Demand Stylists
Our lovely team is here to help you 7 days a week