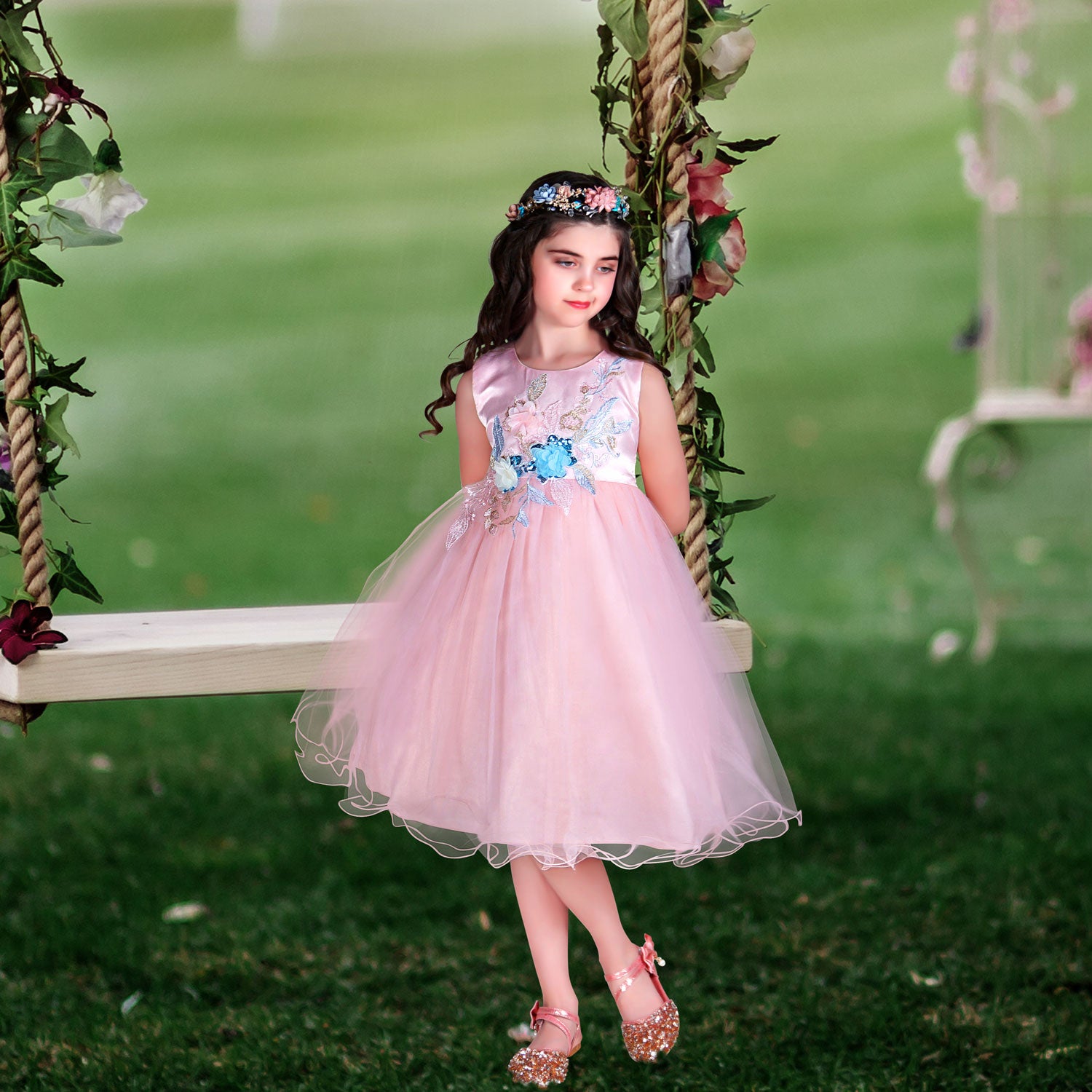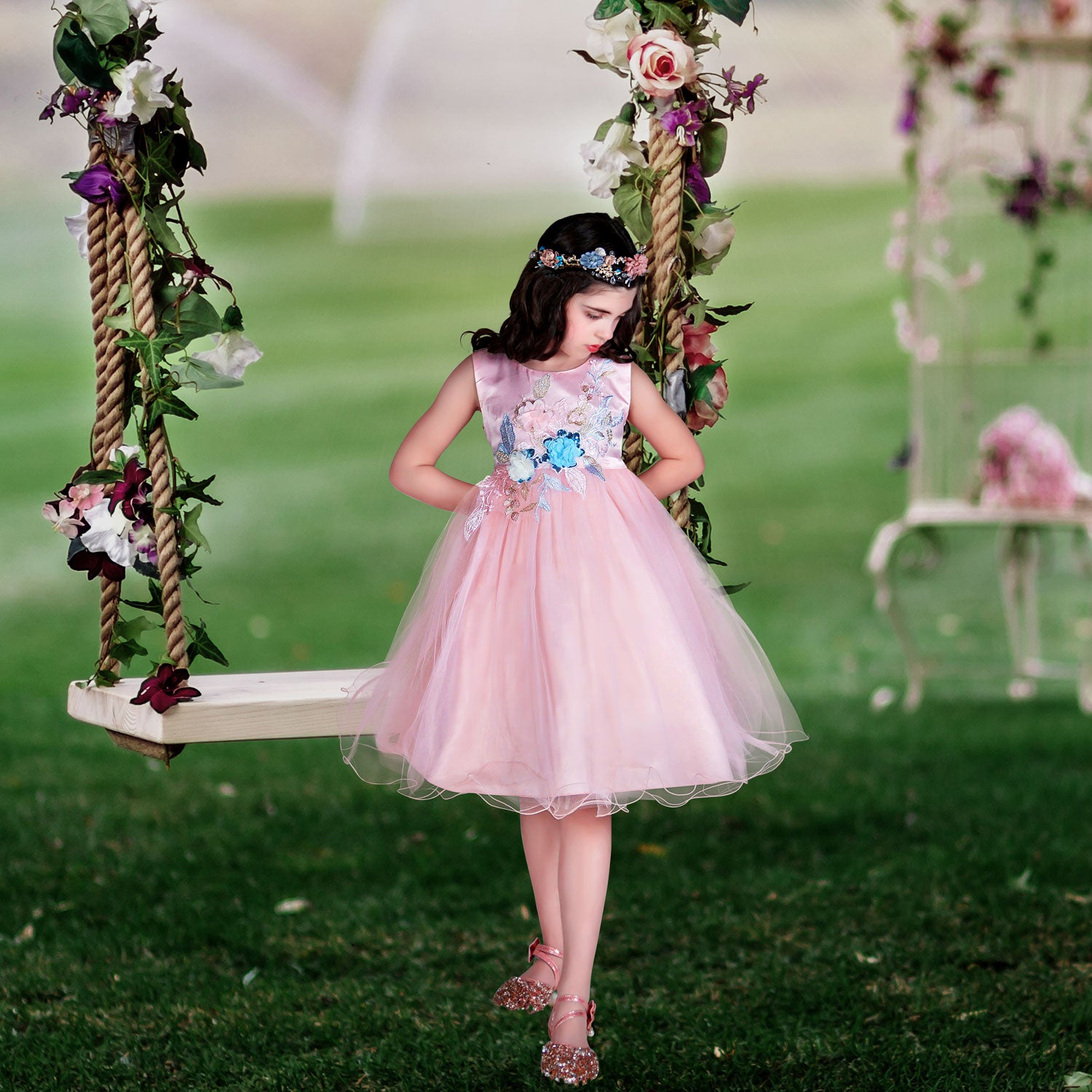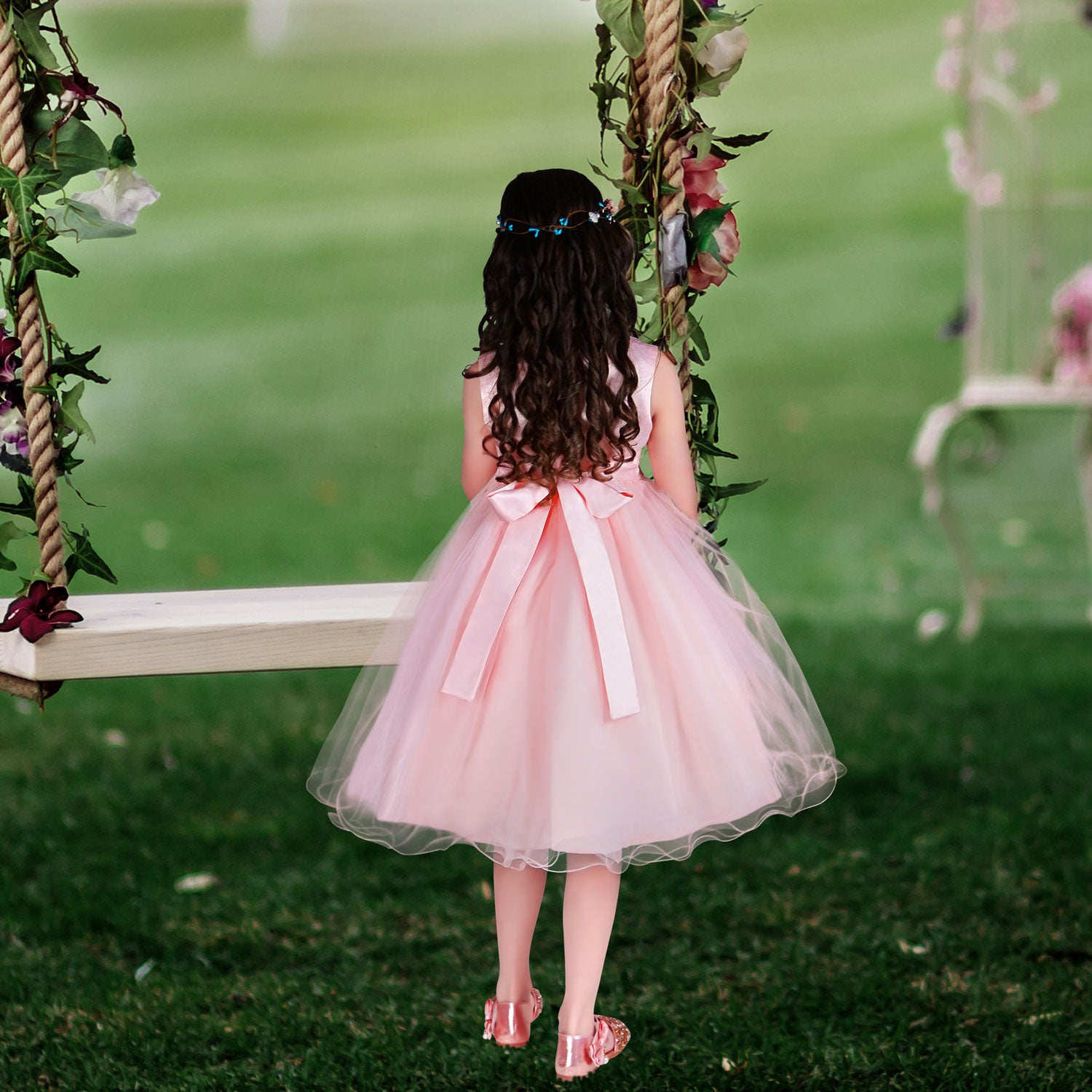 Serena Dress - Sweet Pink
$55.99
Regular price
$189.00
Pink Color Applique Dress
Sara Dresses is the go-to place to get a sweet girls' tulle dress for your daughter's next big event. Whether it's a party or a pageant, you'll want your daughter to feel like she's the most beautiful girl in the room. With beautiful flowers, layers of tulle, and gorgeous shades of pink, our blush tulle dress is sure to please. If you're looking for a dance-worthy party dress, the Serena Dress is the one for her.
Floral Fantasy
The sweet pink girls' tulle dress has character and charm to spare. The handmade flowers and intricately detailed embroidery covering the bodice give the dress a delightfully vintage-inspired look that your girl will love. Accentuate the dress with sparkly gold slippers.
Ballerina Dreams
Little girls love to spin and show off their full-skirted dresses. The tulle skirt of the Serena dress is perfect for pirouettes and will make any girl feel like a ballerina. This blush tulle dress has layers and layers of tulle that add to its appeal. She can even choose her shoes, be they Mary Janes or ballet slippers.
A Dress for Any Occasion
If you're looking for a dynamic dress for your little girl, our girls' tulle dress is an irresistible choice. This showstopper can be worn as an Easter dress, a birthday dress, a party dress, or a pageant dress. Its versatility will allow a little girl to wear it for a variety of occasions.
Our girls' tulle dress is a must-have for girls of any age. In our Serena dress, she'll be ready to steal the show no matter what event she's attending.
Highest quality materials used, including soft tulle, delicate lace, and exquisite embellishments.
All dresses are lined with premium cotton for maximum comfort.
Stock: All items in stock, except those on pre-order.
Size: We run true to size, with "how to measure" guidelines provided
US Shipping: Ships from NY via USPS.
Canada Shipping: Ships from Ontario via Canada Post.
Processing: All orders processed within 24-48 hours.
Free shipping on orders over $60
Usually ships in 24 hours
---
Consult a stylists! Chat now
---
Serena Dress - Sweet Pink
$55.99
Regular price
$189.00
Shipping & Returns
International Shipping
We are happy to announce we officially ship internationally! All orders are dispatched from our US warehouse within 2 - 3 business days.
Order tracking
Tracking numbers are automatically sent as soon as your order is packed. Please check your junk folder if you do not receive one 72hrs after placing your order.
Get in touch
If you have any questions about your order, please chat or call (800) 513 7421. Our customer service is available Monday through Sunday from 8am until 9pm est.